I'd like to start this post off by saying that I am not a travel or food aficionado. I don't have the means to travel on a regular basis and I am too cheap to spend more than $12 on a plate of food. But one thing I found to curb those urges, even if they make me want to travel more is to catch an episode of Anthony Bourdain's No Reservations. The show isn't new and in I've only caught a handful of episodes, I'm a newb. Since I started watching No Reservations I've been watching them based on location. While I watch the show I can't help but feel a bit of jealousy; this guy gets paid to travel to the most unique and bad ass places to drink, eat, learn, and explore what these places have to offer. He gets to try food from some of the best chefs and he gets to chill with some of the coolest people on earth. This isn't his only travel show, Tony also has a show called The Layover where he explores cities in the short amount of time he's there, I caught the L.A. episode and loved it, again JEALOUS!
No Reservations just embarked on their 8th season and in the premiere he went to Mozambique, I couldn't finish the episode, but it was very well done.
Before the Mozambique episode I caught a season 7 episode of the show where he hangs out with Josh Homme of Queens of The Stone Age in the US Desert where Homme grew up. I've never wanted to travel to the desert ever, but they made it look so cool, and the show had a wicked soundtrack!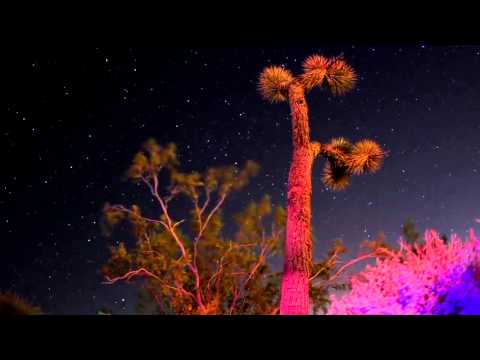 In the US Desert episode they hit up the Rancho De La Luna studio where bands like the Foo Fighters, PJ Harvey and Queens of The Stone Age go to record. It was cool to see how they kill time bewteen recording by driving their bad ass cars and shooting records while they drink tequila. They also went to Integratron, an all-wood acoustically perfect sound chamber in the U.S., that was built by  former scientist George Van Tassel who got his blueprints for the building from aliens.  This episode also has me blasting Queens of The Stone Age on Spotify. Here's about 15 minutes of this episode I pulled from YouTube:
Don't you just love Tony? He has a take no shit attitude and I love it. He just seems so damn cool! Some of my favorite parts of the show are when he takes shots at Food Network stars like Guy Fieri and he has an ongoing battle with the butter queen, Paula Deen. If you haven't, you need to check out No Reservations, I've even added it to my Netflix instant queue (they have seasons 1-7). Next week Tony will be trying BBQ in Kansas City while he hangs with the Black Keys.
Follow Anthony Bourdain on Twitter here and Tumblr here.
Related posts